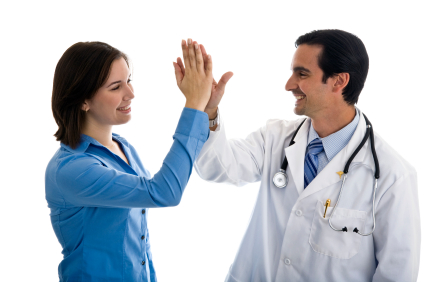 Health Screenings can be provided on site and include:
Heart – Cholesterol, Lipid Panel, Ratio, CRP
Diabetes – Blood Glucose, A1c
Dermaview (Skin Cancer)
Pulmonary Function
Blood Pressure, Pulse
Thyroid – TSH
Fitness Evaluation – Body Composition, Body Mass (BMI), Flexibility Cardio-Vascular Endurance, Exercise Prescriptions, Back Strength
Flu, Pneumonia, Tetanus Vaccinations
Prostate Specific Antigen (PSA)
Bone Density (Osteoporosis)
Vascular Risk (Stroke/ Atherosclerotic Disease) and vital organ (Cancer) Screening
Height, Weight
Offsite Executive Physicals
Tobacco Use Testing
Allergy Testing
Other testing available by request
Health Fairs
In addition to the screenings listed above other special booths and activities can be added to your event to improve participation, many of which are NO CHARGE.
Examples include:
Healthy Food Tasting
Ask the Coach, e.g. Smoking Cessation, Weight Reduction, Non Drug Options for Health Improvement
Fitness Demonstrations
Natural Skin Care
Health Risk Appraisal (HRA)
Musculo-Skeletal Screening
Athletic Shoe Selection
The HRA is a confidential lifestyle questionnaire that will assess your current health status and future risk of illness. Each participant receives a detailed report that profiles their risk of serious illness, e.g. heart disease, cancer, stroke and adult onset diabetes. Your risk is measured by comparing you with people of your same age and sex and assessing lifestyle factors that we have control of, such as nutrition, stress, exercise, alcohol and tobacco consumption, and safety practices.
Specific "how to" recommendations are made in the areas of diet, stress management, exercise, and other self-care practices. The questionnaire also invites you to request specific information on other related health topics. Individual Health Risk Appraisal reports are confidential and meet all HIPPA standards.
Group Risk Analysis
Your organization will receive a statistical summary of the number of people at risk for serious illness or injury. The report will also estimate expected healthcare costs for your workforce. Recommendations will be made for health promotion interventions to reduce potential healthcare costs.
For Our Latest Health Fair Menu and Pricing
Call 404-636-9437